Season 2, Episode 24
Understanding Pricing Structure
"If you cheapen your prices, you also cheapen the value of your company." -Lyle Leads
Join Matthew Zamutt and Lyle Leads as they discuss Part 4 of our series, "The Only Four Ways To Increase Profitability in Business."
In this episode we will cover:
– Why cheaper isn't necessarily better – How having integrity in business increases customers – When it is appropriate to increase prices – Coupons destroy business – How your business benefits from price psychology
LISTEN TO PODCAST EPISODE 24 NOW
WATCH Podcast Episode VIDEO
New Video Coming 12pm CST March 23
Transcript Of The Main Podcast
Hello and welcome to Optimize Profitability Season two. This is part four of our four part series titled The Only Four Ways to Increase Your Profits in Business. These are the core fundamentals that every business needs to understand. My host, today's business coach. Right. So let's jump right into part for Lyle. Go on. So let's talk about the first three pillars so far. And if you haven't been watching these videos, go back and watch them because we gave you some really cool tips on each of the pillars. No one was what, Matthew? So no one you know what, I can't remember the time or Leeds, you got to have more customers come in. If you want to increase your profits without customers, your business dies. What's the next one? Do you know part two is offering the up sell? Right now, part two is increasing how frequent your customer comes in, part three is increasing the amount of money per order or the average spend. And number four, if you were to guess, what would number four be? I assume tying it all in together and keeping your customers, how would you increase profitability? You could raise what? Raise your profits, raise your prices. Really? Yes, raise your prices so high. A hundred dollar product and I raised one hundred ten, I've just made a 10 percent increase just by simple raising my profits and raising my prices. You got to be safe. OK, so but a lot of people I mean, this one's huge. Please, please, please, please, please pay attention this episode if you don't pay attention to anything else because so many people lose it here. The first thing people think about, oh, we don't have enough customers, let's just raise our profits and we'll do better. No, the other three levers have to be in place before you can raise profits. If you raise if you raise prices first saying profit, if you raise prices first, you're going to blow away. Your customers are going to lose that expectation of your customers. You can lose the value of your customers. Let's be honest. So whenever you're increasing profits, it's huge to understand how to do this. You can't have an arbitrary increase of prices. I can't just say, well, it's covid summarizes everything. Fifty percent. That's not a real reason people don't see that as real reason, because on their end, they see that I have lost money this year, so why would I give you more money, is going to go to another customer. And here is let's go some psychology for a minute. People automatically think that sometimes they want to go to the cheaper person rather than the more expensive person, don't they? Well, I'm going to get I'm going to get a better deal if I pay five thousand dollars for this than if I pay three thousand dollars because they're two thousand dollars better. It's a psychology that people think the higher priced things are better. So make sure you understand if you cheapen your prices, you also cheapen the value of your company. How many companies have you seen has a sale? Every week Matthew and I go to this, we take a little drive on the left hand side as we come around this curve. There's this mattress place. What's it always say, Matthew? It's always saying, like 50 percent off a mattress or like, come on in. We got to say a special mattress sale. It's said, going out of business for the last three years, going out of business. We must be talking about a different mattress. There is a mattress place, a big white truck out front that's going out, going out of business, sell its a mattress place, been there for four years, the exact same thing. Do you think I'm going to go in there for the sell three years later now because it feels like you're being lied to too. Exactly. So there's an integrity issue. So when you just randomly throw out an extra price on everything, it makes a difference. People will take notice. So let's talk about sales for a minute. Some people to get customers to come in that first lever. They'll do a sell, buy one, get one free or 10 percent off or 20 percent off. But what happens when you do that? What are you doing to the psychology? The person you're telling that person? That's the value of that item. So if I come into a restaurant and they give me 50 percent off. I probably won't go back to that restaurant for full price unless I really love it again, if you got those three other lovers going, if you've increased the value of the customer, you've you brought me in as a customer and now you set a higher expectation for me. You've got a reason for me to come back. I will come back. That's why these four lovers go together. Because if you just increase the price I'm looking at as the price I paid previously, there's a restaurant in town. I'm just I'm not going to mention who they are, whatever, but a certain day of the week, they had to buy one get one free when you bought takeout from them. So my wife and I would go there and we would eat with them because that was our little mini date we thought was cute. Well, then they increased their prices to the regular price and said, no, we're not doing that anymore. That was just during a certain time period. So now my wife and I like do we want to eat there what we can eat the place next door for the same price and it's got better food, but we're eating at that one because at the buy one, get one free. So they had they had in my brain set up a price that I'm willing to pay for them. So whatever you're giving coupons out coupons is the worst thing you can do as a business, as a growing business. And I know some people like to go on there. Like, you know what, I need more customers, that first lover. I need more customers coming in. So I've got to give a whole bunch of coupons out to get them to come in. That does not valuate your prices. Do you follow me? So we're talking about pricing. There's a lot of psychology here. Have you ever gone to the movies and bought popcorn, Matthew? Yes. How much did it cost? Four dollars for the small and the large. OK, so they have a four dollars small, a six dollar medium and a seven dollars and 50 cent large large with a collectors. Exactly. That's not large is only a dollar fifty more, but it's twice as much. It seems like it's a better value, right. Correct. That's the psychology of pricing. They have a three tier structure. So the 750 sounds really good compared to the six dollars a week. We have a targeted price set in our mind. It's usually six dollars. But you know, for down 50 more, I get this bigger one and it's refillable. Do you know how much popcorn costs? How are like 50 Cent's right, cause like five cents per serving the butter and maybe up to 10 cents, you had the cup, maybe twenty five cents. So for twenty five cents, you just paid seven dollars and fifty cents. Why? Because you're in a. Movie theater, you're a closed audience and you have to buy it from there. You can't bring it unless you're smuggling stuff and it's hard to smuggle popcorn in, but I never thought about that. But that's called price anchoring. Price increase means you've set the price and you do it if you ever get on a webinar. And they have they're trying to sell a high price program. Let's say it's a thousand hour program. If you're service industry, please pay attention, because this is huge. You're going to list out. Here's the five things you're going to get on this. This was worth five hundred dollars. This was worth five hundred dollars. This was worth a thousand dollars. This was a thousand or a thousand dollars. And they're going to what they're doing, they're setting in your brain a psychology of a price point of a thousand dollars. When they said that in and they say, but you get all five of these for one thousand dollars, you and your brain have been have been psychologically anchored for the thousand dollar price already. That's an expected price in your brain. So when they say it's a thousand dollars, oh, it's on sale today for five ninety seven. Now, your brain is like, oh, I'm getting a good deal, but if you went back and just took those five things and laid them out on a shelf, would you actually buy that for five ninety seven? Probably not. But the way they did is they psychologically laid out what they're offering and made it sound like this huge, big sell thing. So the reason I'm talking about this, because in pricing we automatically want to increase our prices, but we don't understand how to increase our value. The reason I'm telling you that is because there's two points. This number one is price anchoring. Make sure you're anchoring your prices so that your highest price item looks like the best deal ever based on the anchor of the price of the previous ones. And number two, make sure that you're anchoring the price based on the value that you're receiving. So. Matthew, I'm going to hold you on the on the carpet here for a minute. OK, so let's say that I want to get a storefront, a digital storefront from you. And you said this digital storefront is going to be five thousand dollars. OK, as a customer, do I have any questions or comments about that that's just a base price, right? Some people will probably ask why so much or whatever, maybe. Exactly, so so if you just said this, how much it is, you didn't lay out the value to it. Hey, look, we're going to custom build this page for you. We're going to input individual skewes for all of your products. We're going to layout pictures for each of your products. We're going to and you're going to lay out all the stuff you're going to do. And all of a sudden you've increased this value like, wow, I'm getting all of this for five thousand dollars. And then you come behind and say, you know what, if you purchased it today. We can give it to you for four thousand five hundred dollars. That's 10 percent savings, right? Yeah, five hundred dollars less. Is it a good deal? Did you lose five hundred dollars or did you gain a customer gain a customer? All right, but what are you going to do on the back end now? Again, we got those three levers. Now you increase the value they spend, you increase the frequency. And so when you start using those levers and if you see me on the video, you'll see I'm using my hands for all the different levers when you understand how those four members work together. So now if I discount my price. I should have to include something, you know, for forty five hundred dollars we can do it, but if you have that but for five hundred dollars, we'll do all of your social media branding for an entire month, working without your social media for this and this. And this. And this. And this. And this. You brought it back up to five our level. You brought that value back up, but you've added something as a bonus there. Now, that's different than what have I said this Matthew, would you would you pay five hundred dollars for additional social media stuff? Probably not. Because you just took a discount, but what if I came in, I said, hey, this digital storefront is five thousand dollars, by the way, if you like this week only, I'm going to include entire social media branding. I'm going to Facebook, LinkedIn, Twitter, Google, my business, Instagram, Pinterest. Exactly. Am I more likely to buy or less likely to buy, more likely to buy because the values they're exactly so what I've done is I've I've not discounted my price, but I've added value. You see the difference? I do see the difference. So when you arbitrarily change your pricing, you increase a price by 10, 20, 30 percent. Your your customers already have an anchored price in their brain. So I'll tell you an example. I used to run a restaurant and we were having trouble making all of our money pieces fit. And everybody said, increase your prices. You know, you're charging too cheap for those, too cheap for that. And we talked about it. We said, you know what, let's just increase the price of a drink by 50 cents. And then we started suggesting drinks, so again, what did I do? I increase the price lever, I increase the amount per order level lever just by 50 cent, but that totally changed the dynamics of our restaurant pricing structure because an additional soda that was that 50 cents actually made me a two dollar profit. Wow. So it was a small increase, but that small increase because of the cost of goods sold, which again, we're not, can get into numbers on this one. We can get on a really deep structure here. But the cost of goods sold was not significant enough for that 50 cent increase, but it wasn't that big of a deal for our people. So instead of me increasing the price of my my pasta plate by two dollars, I just increased the. The drink and I ask people to buy it more frequently. How cool is that? So you see how the structures are when people do the VIP, I mean, when people do the the price changes, they want a reason to have a price increase. So I might create a VIP club. Why would I create a VIP club? Make you feel special about it? Exactly. So we're going back to lever number three, the experience factor. So now why did the popcorn for 750? What is sound like? It's a better deal because now you get this collectible bucket. Yep. Truth be told, that bucketed didn't cost them any more than the other bucket. You know why? I don't know why, actually, I thought it cost more. Of the bucket. So, again, you cut out on the water what is on the outside of the bucket, on the outside the bucket, usually when it's not a collector's item, it's like red and white stripes. Now, what's on the outside of it? It's a collector's item. Oh, and it's a collector's item. It's usually like the newest movie, the hottest movie in the theater right now. Exactly. And who pays for that additional printing on there? It's probably the movie company, right? Exactly. It's an exposure. So now this company has price encourage you to buy this thing of popcorn for seven fifty and it doesn't cost them any additional how the collectors, because somebody else is paying for that, offset the price. Wow. Do you see it? Do you see how powerful. It's OK. So when we talk about pricing, pricing is such a bigger structure than just adding more zeros to something, you've got to increase the value. So let's let's just break it down real quickly. What if I have to increase it? What if I sell hamburgers and I sold hamburgers for five dollars my entire business life, love, the price of beef went up by 20 percent. Now I've got to I've got to sell that hamburger for six dollars to get that same amount of profit for myself. Right. So what can I do different? Number one, I might sell a space on my menu board for the company that sells me the burgers. That's another way to increase my price. That's a way to increase my price without increasing my price. That makes sense yet. But let's go to psychology here. If I have to increase my price, I'm going to be flat out honest. My customers and customers let me let you know I want to charge only five dollars, but we have to increase our prices to seven dollars because the price of beef has gone up and because the price of beef has gone up. I'm going to pass that onto my customers because I want this to be the highest value to sure, I could buy cheaper meat, but I wouldn't serve you well if I buy cheaper meat, I want to give you the biggest, best quality. So if you're going to have to increase prices, there's got to be an actual reason, you can't just say cost of goods went up. So I'm going to have to do more. Make it a specific reason and celebrate it. Hey, we've got higher quality meat now. Come in. Our prices are seven dollars. We're going include a soda again. The soda cost you like 15, 20 cents. So you've increased the price, but now you've increased the price that you've added value, adding the value makes all the difference in the world. So let's recap our our lovers, the only four lovers you can do to increase profitability. Our whole website is about our whole podcast is optimize profitability so no one, get more customers. Understand marketing. No. To get customers to come back more frequently, understand your audience. Number three, get customers to purchase more, understand your cell system and your up cells. And number four, understand your pricing, understand your your anchoring of prices and understand how the psychology of that fits into selling more to your customers. If you increase each of those at just 10 percent would be a 40 percent increase for your business this year. Bam, knowledgeable, awesome. All right, that is part four of four of our untitled series. Always the only ways to increase profits in your business. If you've missed any of the previous episodes, you can be on them. On Yiftah, we talk dotcom slash podcasts. Any podcasts you're using currently. I'm not. You optimize profitability while I was there. And our next ones are going to be kicking off more of these. We're going to be focusing in on those four areas are we're talking about some entrepreneur stories, but we're also going to look more training time on season two than what we've done previously, because we can talk about a lot of different things that have come out from our previous episodes. So I hope you join us in season two. Make sure you have comments, questions on our Facebook page, especially ask questions because your questions are going to feed the rest of our season. So I hope to see you on our online with comments and questions online. And I'll see you on our next travel or podcasting. There we go. Next podcast.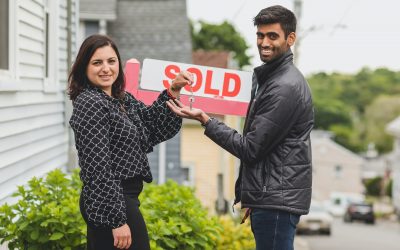 Real Estate Investment Shorts Real Estate Investing Terms: Buyer's MarketDownload the 22 words you need to know for real estate investingWhat you need to know about AMORTIZATIONToday's word is buyer's market. A buyer's market means a great time to negotiate prices....
read more
Real Estate Investment Shorts Real Estate Investing Terms: Seller's MarketDownload the 22 words you need to know for real estate investingWhat you need to know about AMORTIZATIONToday's word is seller's market. Seller's market means the sellers are dictating how high...
read more